Nice ride and my first one that headed into the hills. I rode up by the hill to the Hog's back and on out to CO-34 where I turned west and started up towards Drake and Estes Park.  I took a photo as I turned towards up the road that leads to the Hog's back — the clouds looked rather threatening.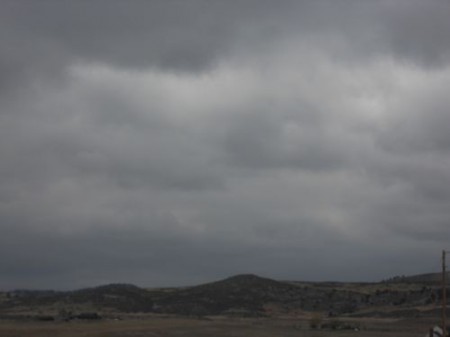 My original thought was to ride to Drake. As I made my way up the lower section of the canyon, even more dark clouds started to collect and it was apparent that the weather was in transition. I modified my goal and moved up my turn around point. Even then, as I approached the climb that marked my revised turn-around spot a light drizzle started to fall. That was motivation to maintain a good pace up the hill. No rest stop at the top — I turned around immediately and headed back down. I outran the weather pretty quickly and kept my pace up to make sure it didn't catch up with me again.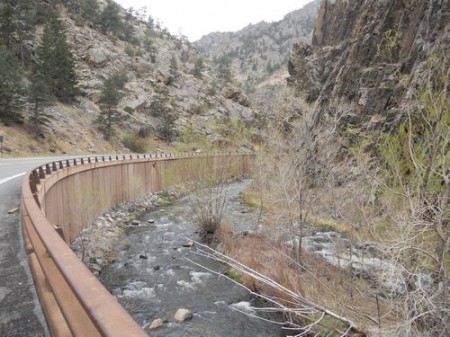 I made it back home before the weather arrived – but not by a whole heck of a lot. The rain came — a nice, steady light rain. It rained for hours. Perfect for our pasture and our yard. It also is helping to lower the overall fire danger which has be extremely high this spring.