With the "Fear of the Wind" in all of us — we took off early and pretty much everyone stayed focused on the task at hand. Get to Riverton before the afternoon head winds kicked up again! And, I do believe just about everyone made it!
The "official" breakfast this morning was 2 miles WEST of the hotel. That meant backtracking along yesterday's route and adding about 4 miles to our 79 mile day. Leo decided that a hot breakfast buffet was worth the price, but Andrew and I thought not. We opted to grab something at a coffee shop down the block that opened at 7am. What we got was a very over priced burrito (the kind you can by in the freezer section of King Soopers for about $1.00), a CAN of orange juice and a home made (flat and sad looking) scone. It would NOT have won any awards — but I'm really not complaining because it fueled me up.
I've never been to this part of Wyoming and my expectations were low based on the parts of the state that I have driven through. Well,  let me tell you — this is pretty country. The landscape changed as we moved eastward. Initially, there were beautiful green rolling hills on the right side of the road and  rugged iron-rich formations on the left.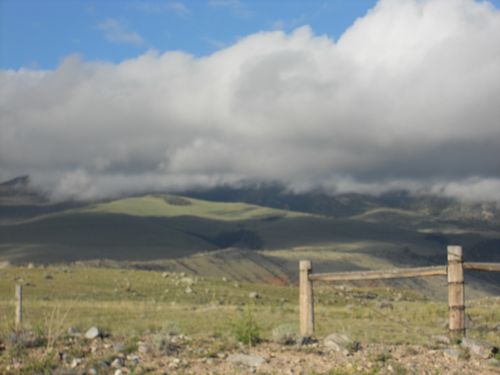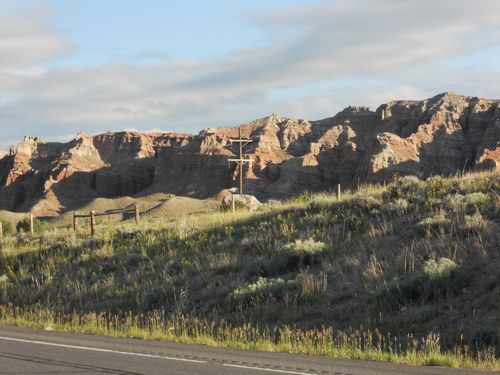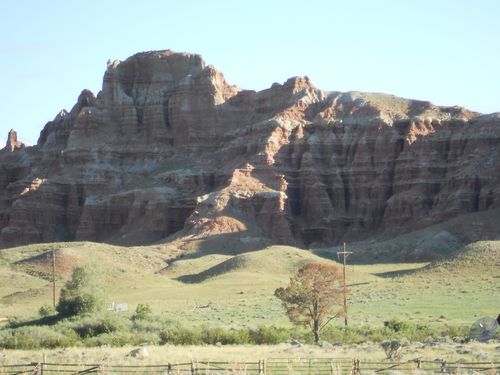 The shadows danced on the formations and as the sun rose and as we rode away from them. Every time we looked back the view was totally different that just a few seconds before.  A little farther down the road we started to see the beginnings of the high desert.  I started to see the first dry, brown and reddish grasses mixed in with the sage and scrub brushes. No longer are there any of the lush green meadows that we saw over on the other side of the Teton Pass.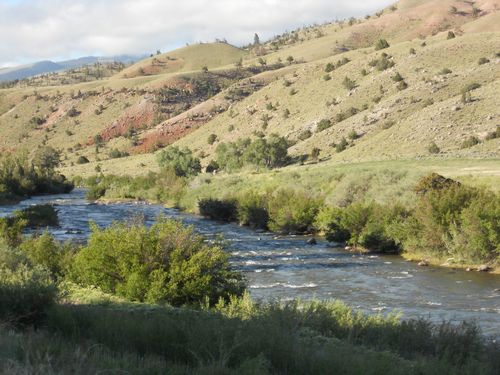 And, if that wasn't enough — just a few turns farther down the road the view changed completely…again! This time it looked like someone had taken part of the Redrocks Amphitheatre and relocated it to Wyoming! I honestly did not expect such diverse landscape on an 80 mile ride.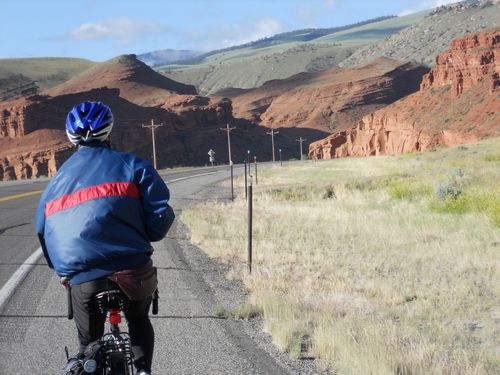 Andrew and I played "leap frog" with Gerard most of the morning. Normally, Gerard is in a short sleeve cycling jersey and shorts. He got pretty bundled up this morning (as did everyone else!) and most of us kept the warm clothing on for an hour or two! I never did take of my long tights  but I'm comfortable riding with them on unless it gets up in the 70s. The high temp as we rode into Riverton was 68 degrees! On July 7th!!! That might just be a record low.
You can also see the rumble strip that was our constant companion today. We got so that it was like family to us.  There were lots of "creases" in the road which gets old after a few miles and is a downright pain in the behind after 70+ miles! As a special treat, some big piece of road equipment felt the need to drive on the shoulder when the tar was soft so there was another semi-rumble strip right down the center of the shoulder. Made for an interesting ride…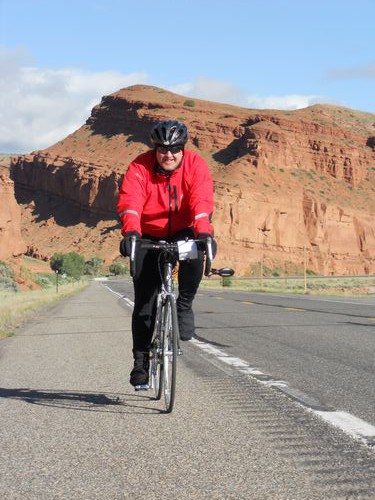 And, to round out the day, we added in some ranch land and hay fields. When I rode by this — with the foothills and the high peaks in the distance — it felt like home! Looks like they got a good cutting and I'm glad I had to keep pedaling and didn't have time to help stack that stuff!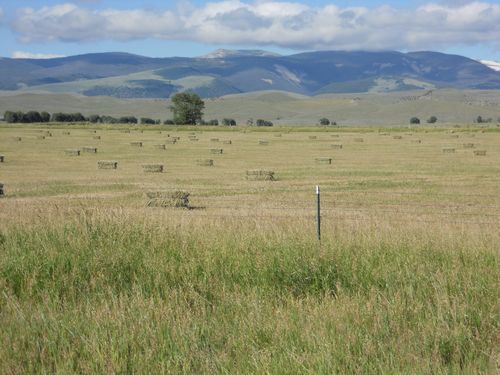 By this time, there was a head-breeze (building to become a head wind…) and one cyclist found a great way to be sheltered from the wind.  This would NOT have been a move recommended by and of the ABB staff — that's for sure!
ABB is an extremely safety oriented company and I've been sooo impressed with their approach to things. As many of you know, I'm not big on process for process sake.  I think ABB has put in place just about the right amount and for the right reasons.  They have shown us safe ways to deal with interstate ramps, safe ways to negotiate city streets and provided us with a few simple signals that we use every time we see one of their vehicles on the road to let them know 1) that we saw them and 2) whether to stop and give us some assistance or that we're fine and they should continue on. They also have sign-in sheets at every SAG stop and at the destination hotel. These are used to keep track of us all.  It must've been a little frustrating for them the first couple days as many of us forgot to sign in on at least one of the sheets! No one was really lost though….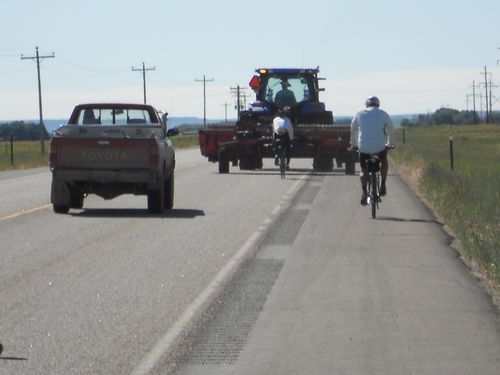 There was only one "town" on the route sheet today — it was a biggie…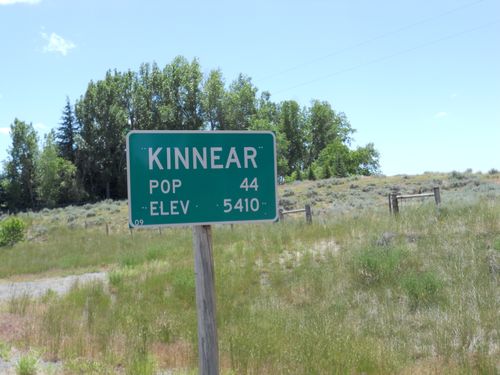 Now I'm in the big city. Riverton really IS a good sized place. It has all the usual big box stores, a Dairy Queen and a Super WalMart. The latter seem to be all our group needs! Throw in an occassional Subway and we're smiles all around. I haven't done the DQ or WalMart yet… the SAG stops and meals they provide have been plenty for me.