No time to fill you in on all the details. I added photos to the last two days though, so go back and look at those again while I try to catch up!
We rode almost 70 miles today with over 5,000′ of climbing. The surpirse was the climb from Aspen to Snowmass Village. Was some of the toughest that we did all day! Our weather continues to be just perfect and the vistas as grand as one could hope for. Everyone had a stellar day — even with the killer ending.
Here are just a few photos to hold you over….
Shortly after turning onto CO 82. Our SAG at  Twin Lakes is just a few miles up the road.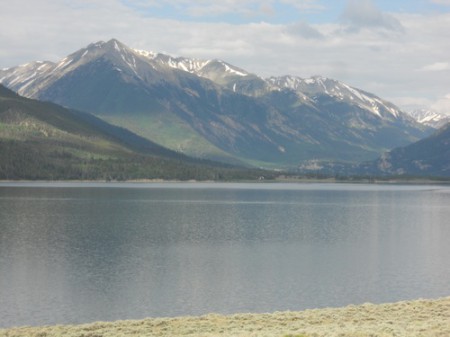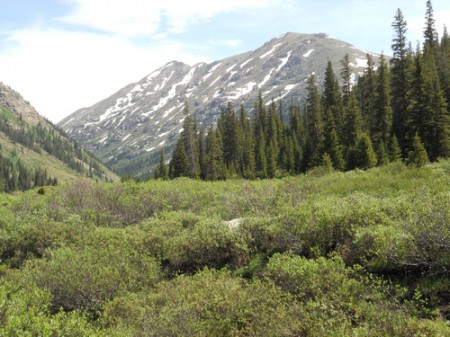 Karen pulled off and waited for me (I was the last one up the climb today) to come by. Not a bad place to take a break, eh?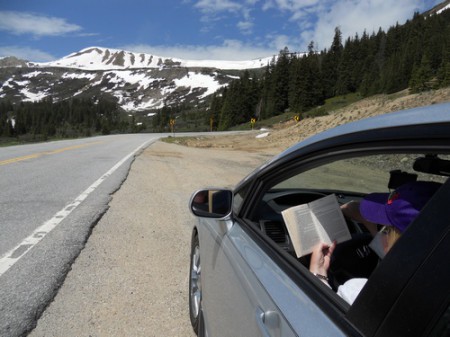 This next one looks like a cutout, but really, Beth and I are standing in a hollowed-out snow bank. There is a stream and waterfall behind us that must've melted this part of the snow bank.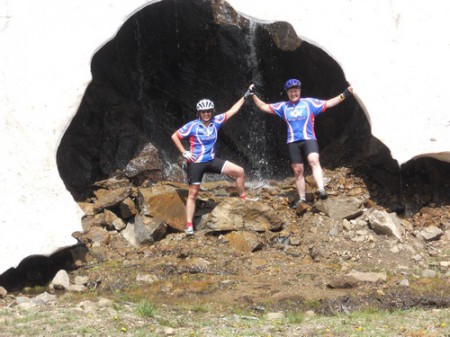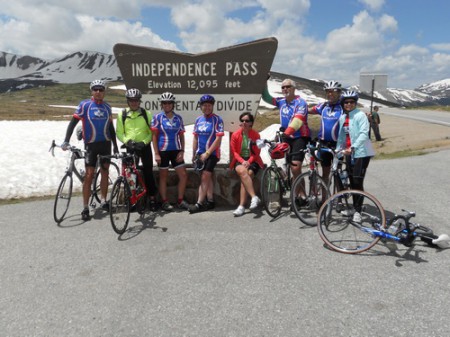 (l-r) Dan, David, Beth, Sandy, Barb, Don, Leo and Margo.