This commute was set up a little differently than most. Due to the fact that Beth and I had to be in Denver last night for a meeting and we're heading down there again tonight to attend an Avalanche with our friend, Jim. So, my car stayed at work last night….and I *had* to ride this morning. Luckily, it was n't raining (or snowing!)  and there wasn't any wind to speak of. It was however, rather dark out and a bit nippy.  I wore a fleece neck/nose warmer that made all the difference. My feet were the only thing that got uncomfortably cold — but that was my fault because I opted to wear my thinner shoe covers and I should have gone with my fully insulated ones. I look like a bad guy, don't I?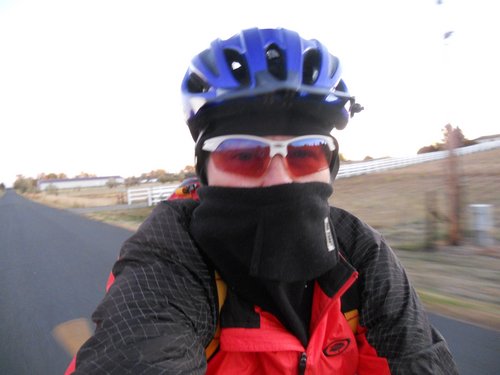 I delayed my departure until 7:00am so that the sun would be up before I made my way through the neighborhoods to the busier roads. I took these pictures about 3 miles from the house — just as the sun crested the horizon. I've thought of taking the barn shot numerous times, but for some reason it just never happens.  Today I wasn't in a hurry at all and decided to play "tourist" as I commuted.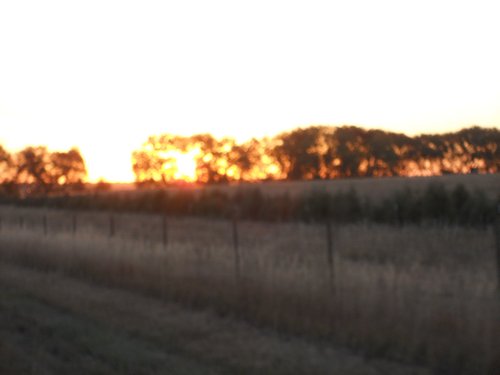 I know it is out of focus — I think that adds to the effect of this one. Of course, seeing it in person, the light coming thru the trees was anything but blurry. Very crisp and sharp.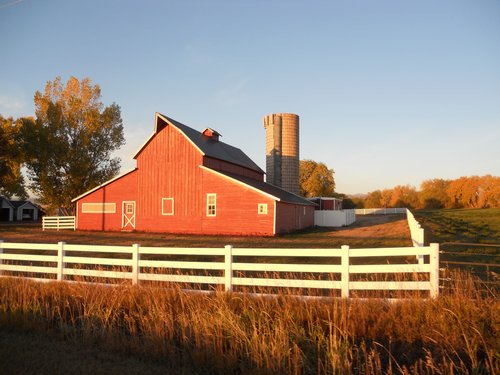 This looks like a barn that has been around for a while. Well kept and no junk around — if I were a farm animal, this is where I'd want to live.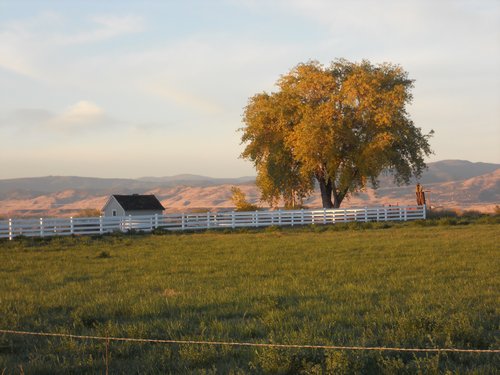 Riding along with the foothills bathed in early morning light is just beyond words. I get to gaze over at the foothills during my entire commute. There are a few times where my view is obstructed by developments  but mostly, I can see the front range.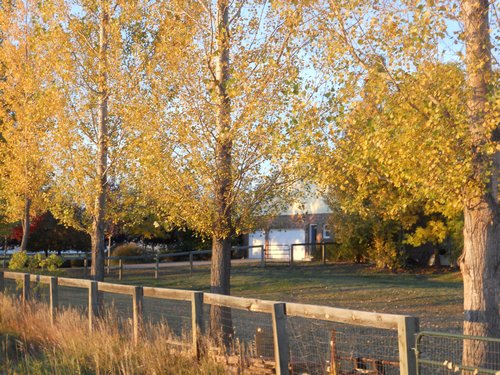 Many of the leaves have already turned and fallen. There were still some trees near the barn that had color to share.