We headed down to the southwestern corner of Mount Desert Island from the relatively hectic tourist center of Bar Harbor. Even on the drive, it was obvious that this was going to be a much less crowded area. We stayed at a private campground that was within walking distance of the lighthouse and two shoreline hiking paths that were actually in Acadia National Park. Unlike my 'home' national park, Rocky Mountain National Park, we crossed into and out of the park numerous times without every going thru a fee station. Park guests are expected to stop and pay their fees at the Visitor Centers. In the image below, the park property is colored tan and Bass Harbor is at the red circle. As you can see there are numerous roads and small communities within its boundaries.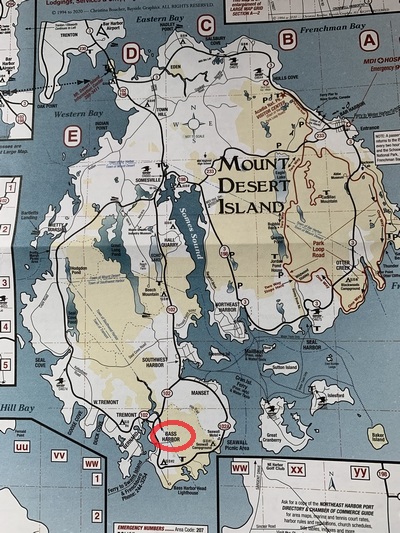 First up was the lighthouse. I'm glad we were able to walk because parking was extremely limited. The lighthouse was perched on a jagged cliff and we got to see it from two sides. I was very surprised that folks are allowed to go down onto the rocks right next to the water where there are NO safety measures at all. Made me wonder how often someone has to be fished out of the ocean…. thankfully, no one in our group required a rescue!
Here are images from the 'back' side off the lighthouse.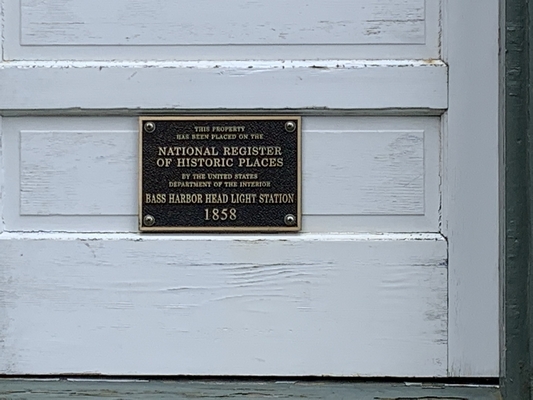 And, here are some more dramatic ones from the rocks below the lighthouse right next to the roaring ocean.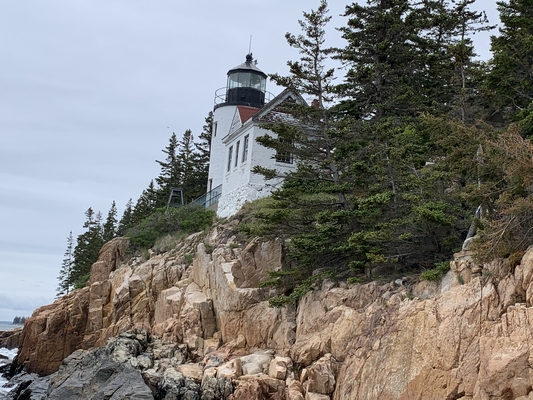 It was a cool, rainy day — so we headed off to find more lobster and chowda. The Ketch Restaurant was located on the wharf and their seafood is provided by local boats who come in at the same wharf daily. We learned that you can harvest lobsters year round and lobestermen must permit each of their traps. There are also strict regulations on which lobsters can be harvested and which must be returned to the ocean. Female lobsters who are still producing eggs must be returned. If a lobsterman see the eggs, they notch the tail so that if the lobster is caught again (but not currently showing eggs) it is known to be a producing lobster and must be returned.
Leo has been eating lobster (and crab) rolls whenever they are offered. Today, the table next to us ordered a streamed lobster — and all I got was a picture of it! I think Leo is waiting to get up to Lubec, Maine before he orders his. Dessert options included the infamous Maine blueberry pie and an Indian Pudding that is a local dish. The pudding was made with corn meal and molasses and served with ice cream.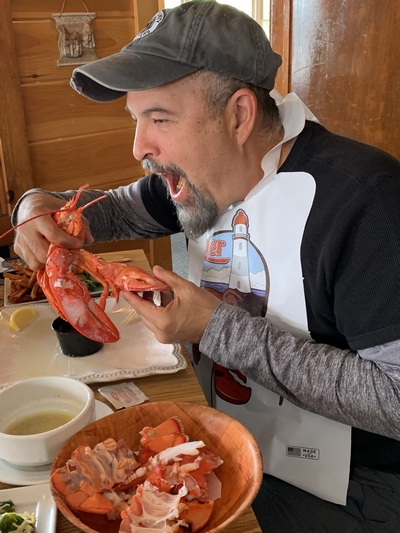 Here are some other shots from around the harbor — such a difference from the boats/ships we saw down in the Florida Keys!!! Give me this any day!