We dropped Leo off at his Bangor hotel. He's heading home to Austin…. and then there were three.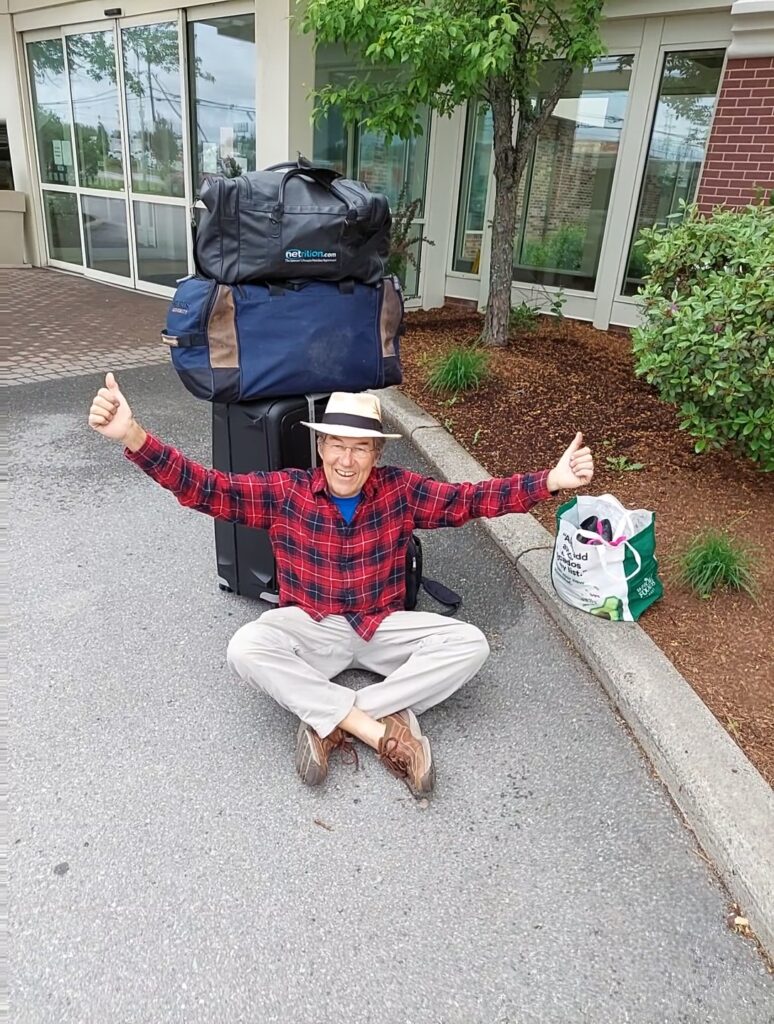 Beth, Randy and I drove off and headed for New Hampshire. Our next stop is Franconia Notch.This is an area where I spent quite a bit of time with my family on summer vacations. I love this part of the country — absolutely love it !!
I'm betting you've heard of The Old Man of the Mountain — a rock formation on Cannon Mountain that was discovered back in the 1800s. I used to look forward to seeing the formation as we rounded the corner in Franconia Notch State Park. The unthinkable happened back in May 2003 when the formation fell off the face of the mountain! I was shocked when I heard the news and it was difficult to accept. But, I'm here to tell you — it is true. He is no longer there. However, there is a plaza now that includes a sculpture that allows folks to see what The Old Man used to look like — it was a fascinating piece of art !!!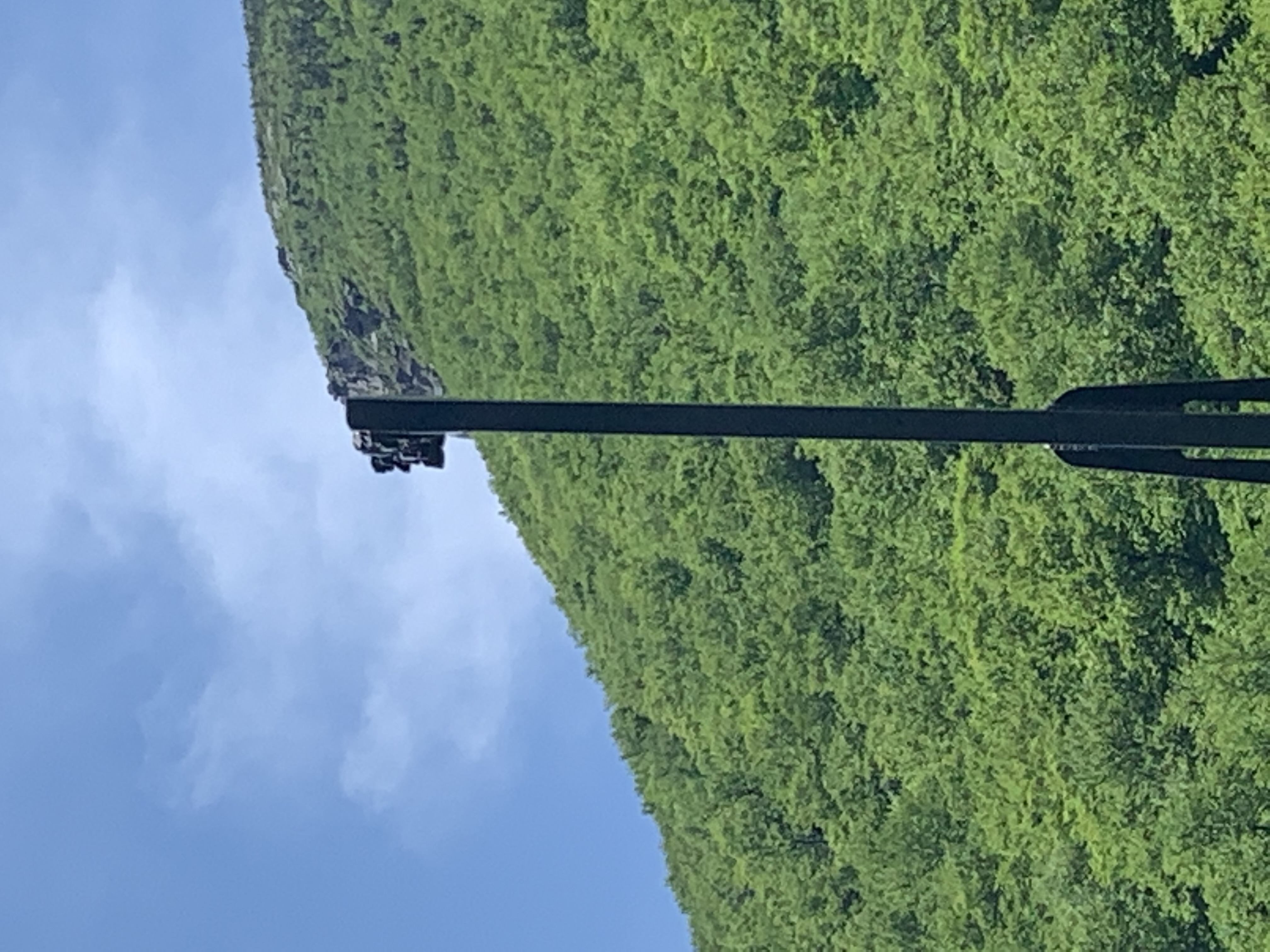 It was a long drive so no bike ride today. We did, however, stop at Cannon Mountain where we took the tram up to the summit for a 360 degree view. I was amazed by how few roads, towns and 'cities' were visible for as far as we could see. It was mostly forest land. We could see into Vermont and all the way to Canada from up there!
Our campsite is nestled in the woods — seems like everyone had a camp fire going. One of these days we'll have to get some marshmallows, Hershey bars and graham crackers and make some so-mores of our own!
This is one of the few times we're not camped by some body of water — an ocean, a lake or a stream. I guess you'd say we're 'dry camping' — although that usually means something totally different in camping jargon.
Here's what a deli-case looks like in these parts….. don't see lobster in the ones back home in Colorado, that's for sure.