A few photos from today. Just got back from a wonderful dinner at Joe's Crab Shack. Had a broiled fish platter that was scrumptious! Don't expect many of the upcoming buffets will be able to compare with the spread we had tonight. Tomorrow morning we'll make our way west to Astoria to be there for a noon start.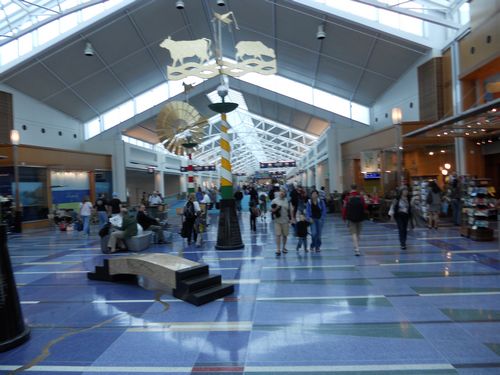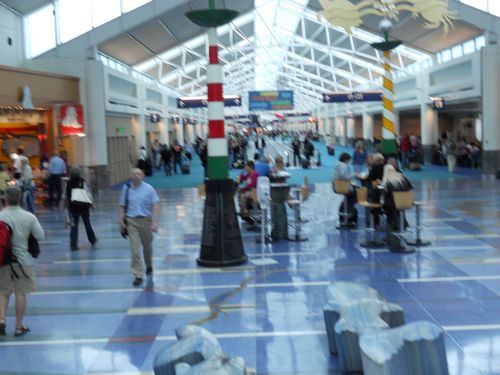 Portland International Airport — really a nice concourse. Light and playful.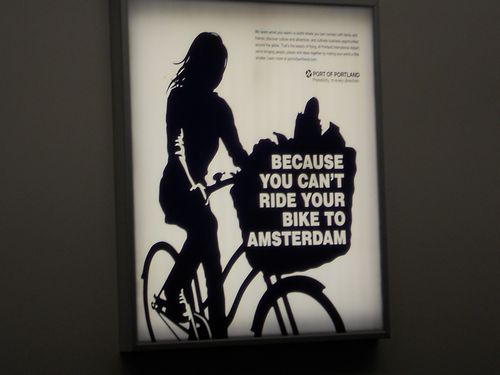 Was concerned for a minute that I might be at the wrong airport!!!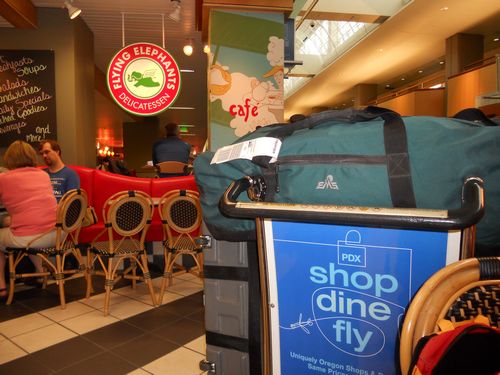 Scooter is in the gray box under my BIG green duffle bag. It all has to be under 50 lbs when we leave Astoria. I think it might still be a few pounds overweight.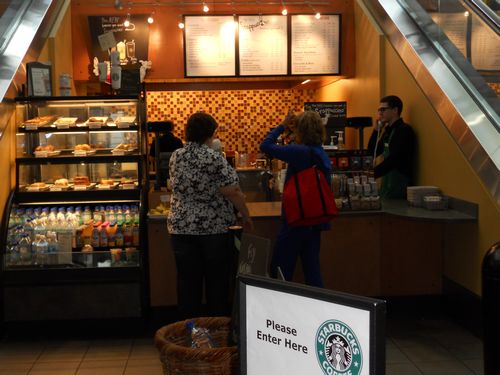 My roommate Nan (right) and her friend Brenda. Brenda came all the way down from Alaskafor the send off tomorrow and  to re-connect with Nan after not seeing each other for 30 years! Nothing like a face-to-face after so many years of phone calls, notes and emails!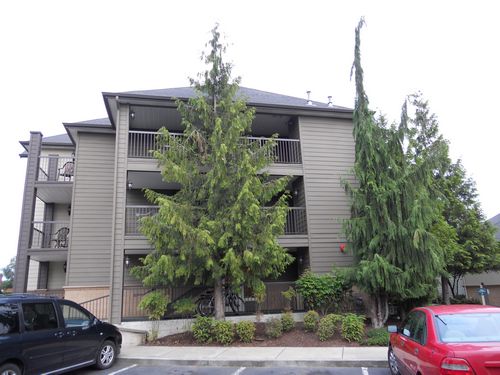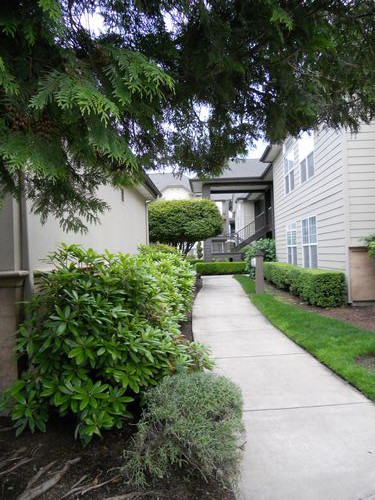 GREEN everywhere!!! Nothing like what I'm used to.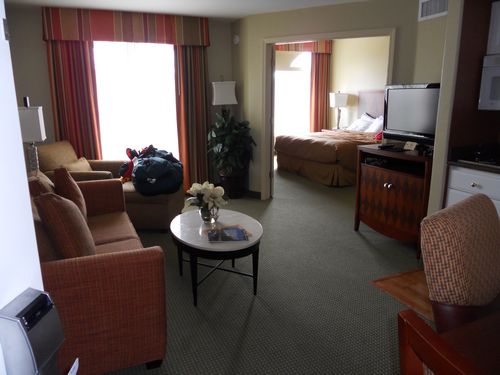 Our first (unofficial) room. Don't think it will get any better than this!