And you thought the slogan was "Virginia is for Lovers". Over the past two days I have come to believe a new slogan is in order.
First it was the turtles of Jamestown Island. Today it was the turtles of Fredricksburg. We drove from Ashland to the trailhead where three of us headed off on a city path around the perimeter of the city and alongside a canal. This is where the log with all the turtles was. I even got video of yet one more turtle crowding onto the log. Check it out!
After the loop through town, the route took us on a couple of nice multi-use paths and some lovely back roads. I noticed a few slight inclines on our rides recently but today we got a taste of the rolling hills of this area. We dropped down to the river level a couple of times but much of our riding today was either up or down. Not much Florida-style flat here. It was actually a nice change. There was one particular stretch where I was able to carry most of my momentum and it felt like a giant pump-track! The route was almost entirely wooded and although the temperature was in the mid to upper 80s the shade made it seem a tad cooler at times. I rode with Sarah and Leo while Beth and Randy drove ahead to Bella's Cafe where we had another Greek lunch.
Saddie and Buster had to detour on the way to the cafe when they encountered a low railroad bridge built in 1928! We, of course, rode under it without any concerns.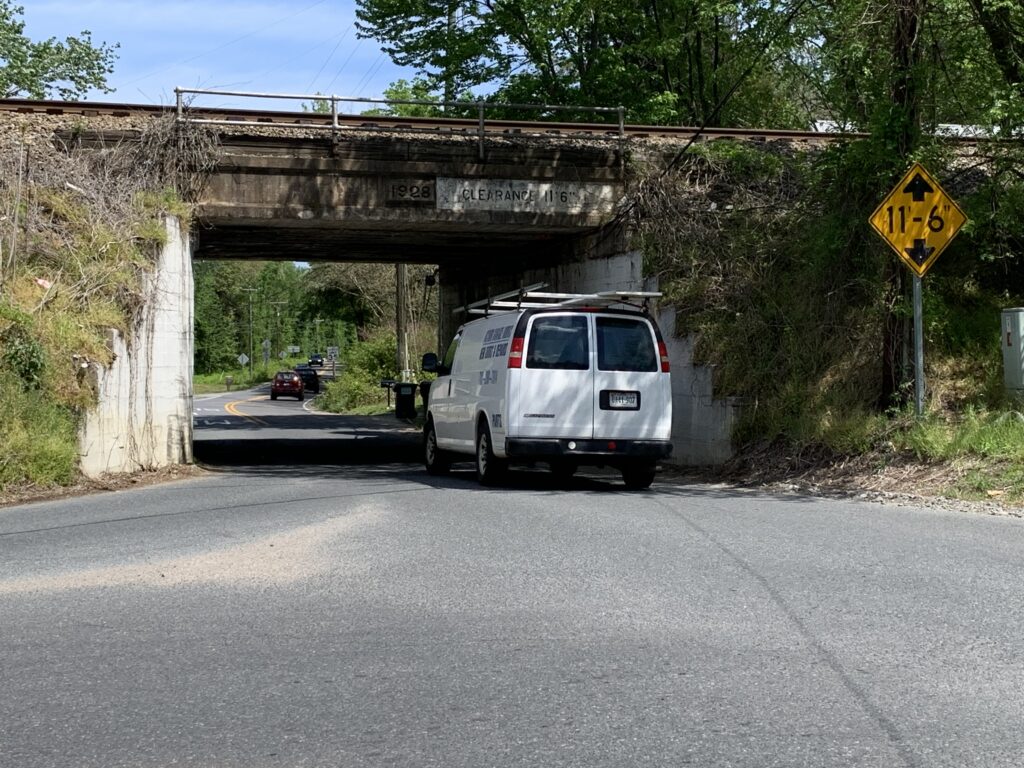 After lunch, we loaded up and drove to the campsite. I was done. As much as I enjoyed the hills, I need to slowly transition from riding flats to riding hills. Beth, Randy and Sarah went out on trails from Pohick Bay Recreational Area where we are staying for the next three nights. They rode by a Bald Eagle conservation area that they said was really interesting — there were only 2 nests left when the conservation activity started and now there are 17 nests. YAY!!!!
Here's our home for the next few days —